Kidsafe Australia is privileged to receive financial and in kind support from a number of key corporate partners whose vision, mission and values are aligned with ours. Our work across the country would not be possible without the generous support of these partners – we acknowledge them with our gratitude on this page.
Safetech Hardware

Safetech Hardware is an international leader in the design and manufacture of safety gate hardware.
Safetech Hardware prides themselves on their safety focus and are committed to developing gate hardware solutions that enhance home safety, both in and around backyard pools and garden gates.
Kidsafe is proud to partner with Safetech Hardware to further our mutual commitment to actively promote child safety, particularly around swimming pools and water. Our Safe Barriers Save Lives campaign is part of this commitment and with our annual educational campaign we work towards our shared goals to promote child safety in and around water.
For more information about Safetech Hardware, please visit safetechhardware.com.au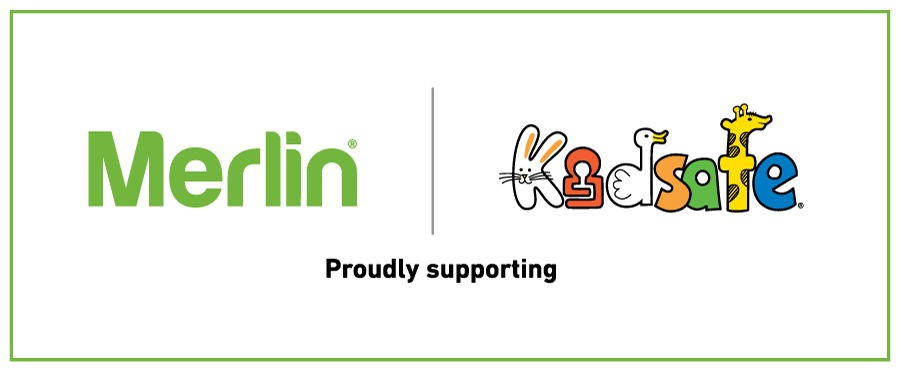 The Merlin brand is committed to ensuring the safety of your most valuable assets and will help give families the confidence that their children, pets and belongings are safe in high-risk areas at home.
Merlin is a brand of the Chamberlain Group, the world's largest manufacturer of automatic garage door openers.
Kidsafe is delighted to have the support from Merlin to help educate families on garage and driveway safety and share the steps that Australians can take to stay safe and prevent avoidable injuries.
To learn more about Kidsafe click here
To learn more about Merlin click here
If you would like to discuss a national corporate partnership opportunity with Kidsafe Australia, please contact us at partnerships@kidsafe.com.au