In Australia, Transport injuries are the most common cause of child injury death and second most common cause of injury related hospital admission for children aged 0 to 14 years. The good news is that you can reduce the risk of road trauma for children. The Kidsafe resources below have been developed to help guide parents, carers and professionals in all areas of road safety including driveway safety, car safety, child car restraints (car seats), fitting child restraints, dangers of hot cars, pedestrian safety, small wheeled devices (scooters, skateboards, etc.), and bike safety.
Car and Road Safety Resources
---
A parents guide to Kidsafe Roads
---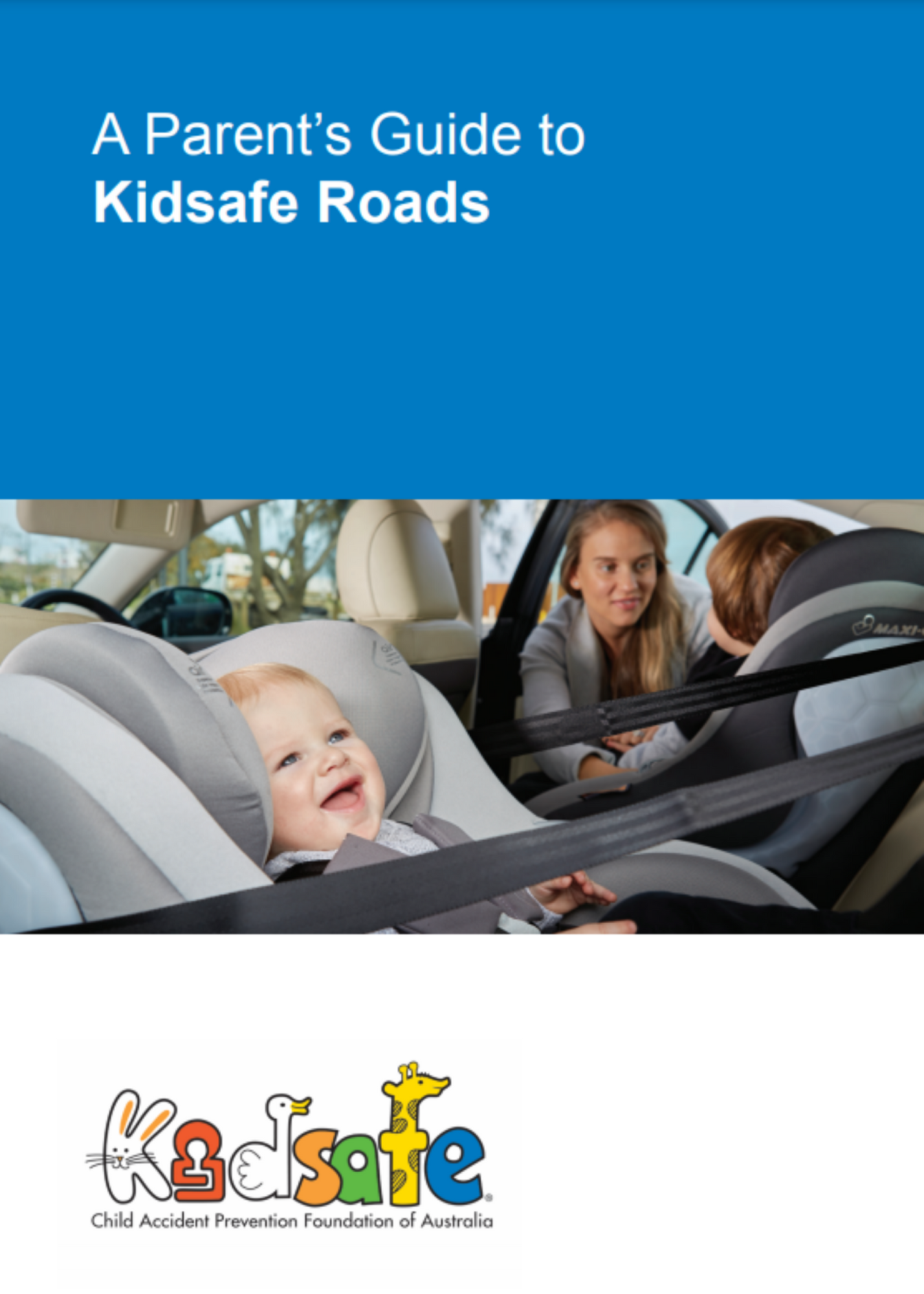 ---
This guide contains information relating to driveway safety, car safety tips, fitting children's car seats and restraints, the danger to children and infants in hot cars, and a car safety checklist.
Pedestrian safety, small wheel devices and bicycle safety are also covered.
Top 10 Steps for Safer Travel
---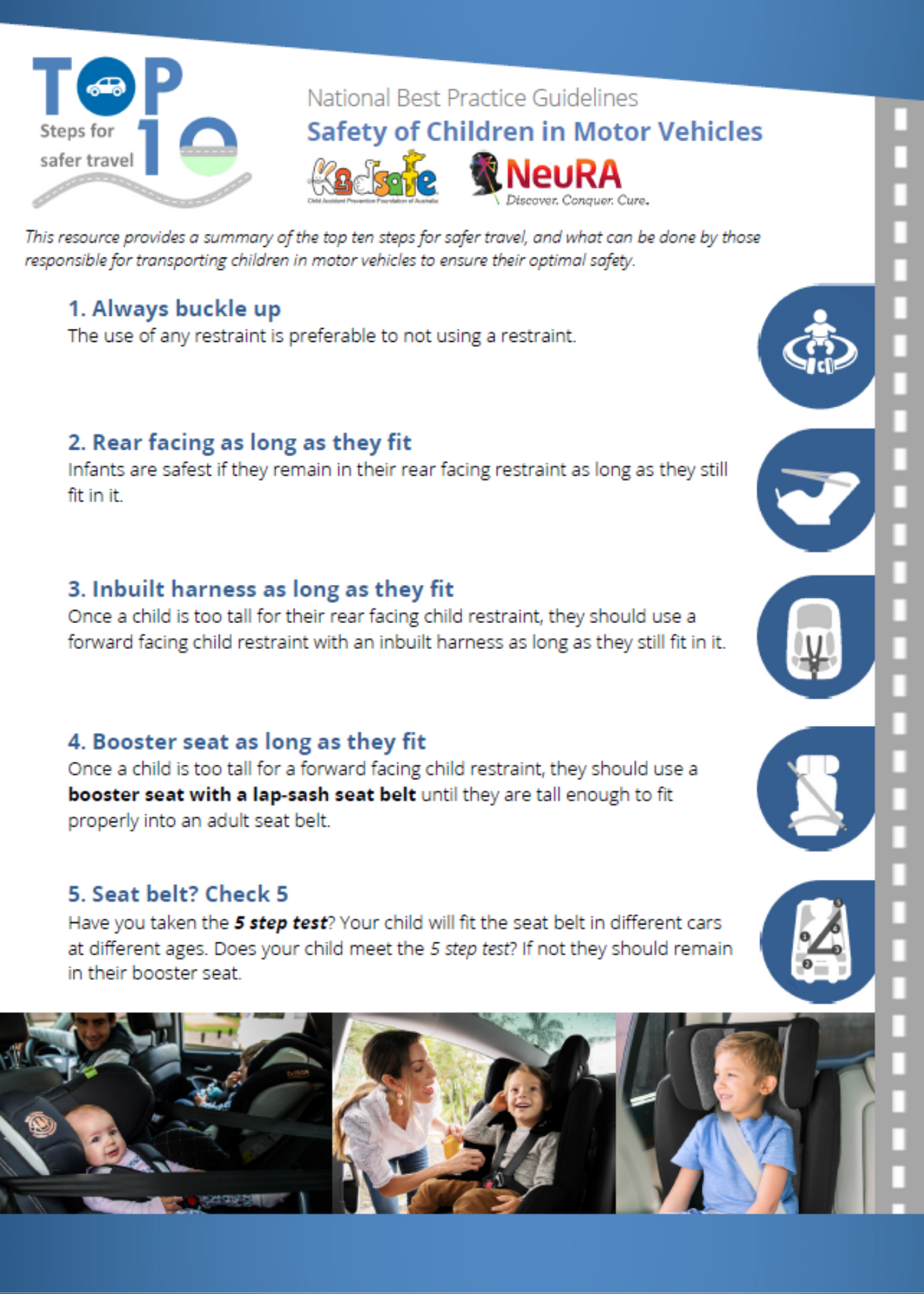 ---
This resource provides a summary of the top ten steps for safer travel, and what can be done by those responsible for transporting children in motor vehicles to ensure their optimal safety. For further details on the National Best Practice Guidelines for the Safe Restraint of Children Travelling in Motor Vehicles click here
---
Animated 5 step test
The 5 step test should be used to determine when a child is ready to transition from a booster seat to the adult seatbelt.
---
Elmo Stays Safe Road Safety Campaign and App
For further information, contact your state or territory office here