National Burns Awareness Month (NBAM) aims to drive greater awareness amongst the Australian community of burns prevention and the correct first aid treatment for burns.
National Burns Awareness Month is an initiative of Kidsafe, Australia's leading community organisation dedicated to child injury prevention, and held in June each year as there is a significantly increased risk of burns during winter.
Throughout the month of June, Kidsafe invites you to raise awareness of burns prevention and correct first aid by posting on social media and sending a press release to your local newspaper.
You'll find everything you need to get started on this page.
COMMUNITY AWARENESS KIT
Want to get involved? The Community Awareness Kit was developed for organisations, groups and services to aid their involvement in National Burns Awareness Month.
You'll find everything you need in the kit, including links to posters, brochures, checklists, videos, learning activities, social media posts/graphics and a template media release.

Keep an eye on Kidsafe Australia's social media pages, such as our Facebook page, for NBAM posts that you can share on your organisation's page.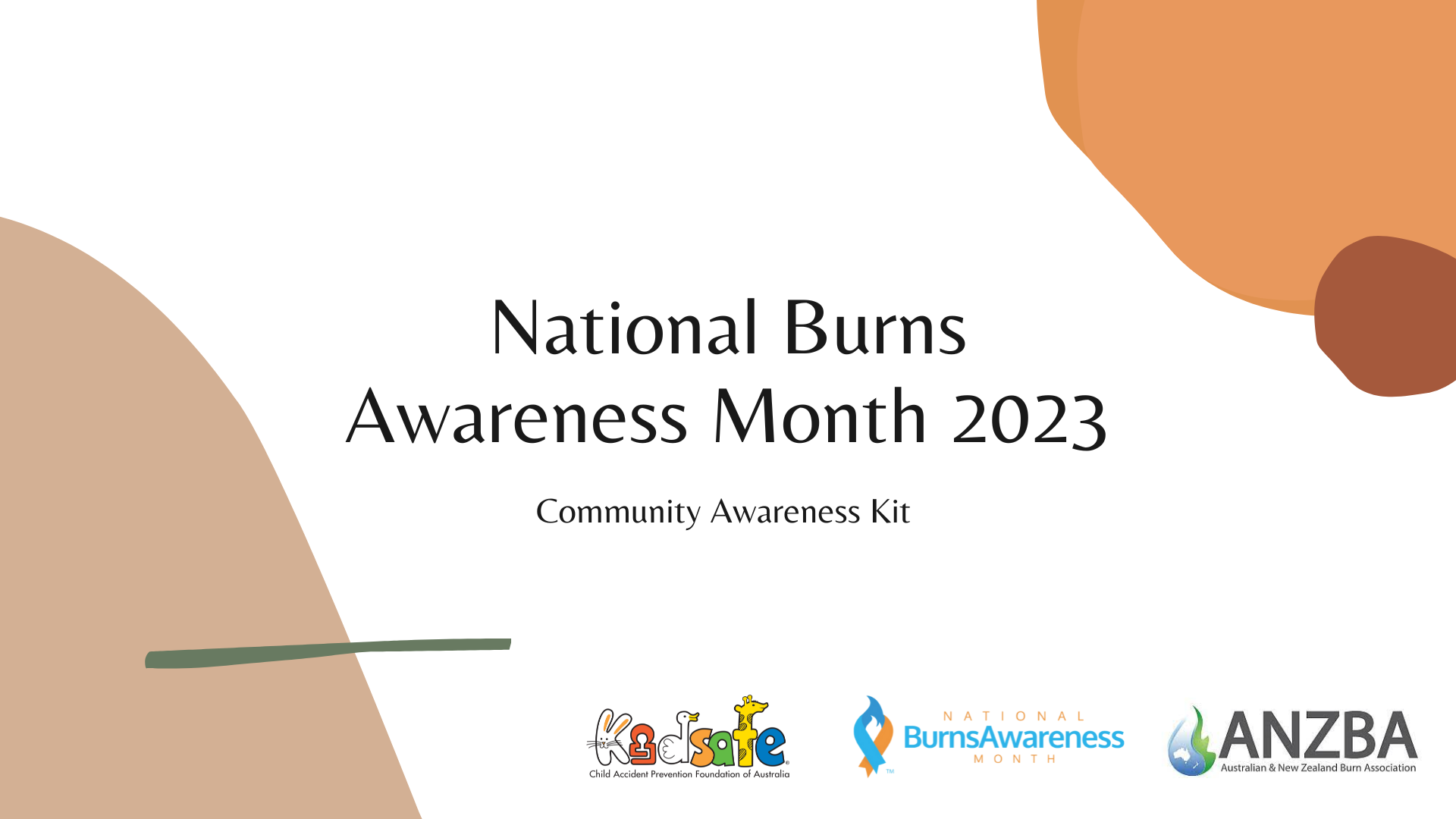 MEDIA RELEASE
Want a copy of our 2023 National Burns Awareness Month 2023 Media Release? Find it here.
BURNSAFE RESOURCES
As part of National Burns Awareness Month, Kidsafe has developed a selection of BurnSafe learning resources for children. These are designed to educate children about how easily burns can happen, prevention strategies, making safe choices and burns first aid.
Most burn injuries are preventable and appropriate first aid can minimise the impact and severity of a burn injury. Children can play an important role in keeping themselves and their families safe.
These resources are aimed at children from preschool to 13 years and they can be done at home, at school or in an early education setting. They are designed in line with the Early Years Framework and National Curriculum.